Julie Oliver, BSc. (Hons) Ost Med.
I undertook a BSc. (honours) degree in Osteopathic Medicine and graduated with a first class honours.
Having also completed Cranio-Sacral Therapy training, I find this area of osteopathic treatment particularly rewarding, especially for babies and young children. I treat both of my children using this therapy.
I specialise in treating all ages with structural Osteopathy, which is concerned with posture, body mechanics, musculoskeletal injuries, exercise/rehabilitation, lifestyle and nutrition.
Where appropriate, modern Acupuncture / Dry Needling is incorporated into the osteopathic treatment.
One of my strong beliefs is that: working together with the patient will promote health and recovery. This is to be understood from the onset of the treatment. The human body has its own inherent health restoring mechanisms, and only when it is provided with the correct environment will it thrive to the best of its ability. This can only be achieved with full co-operation of all parties.
I am a fully registered Osteopathic member of the General Osteopathic Council (GOsC). The society has a very strict code of ethics for its members to adhere to and only allows professionally trained practitioners on their register.
Over the years practicing at both the Glenlyn medical centre and the Walton-on-the-Hill practice, I have gained much experience helping patients with their musculo-skeletal problems, giving them certain exercises and offering them some lifestyle and postural advice.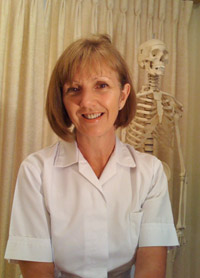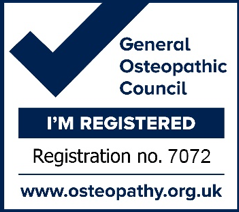 Places that I practice from are:
Glenlyn Medical Centre, East Molesey, Surrey
and
The Walton Practice, Walton-On-The-Hill, Surrey
If you would like further details or just an informal chat about how Osteopathy could help you, please contact me directly on either:
07808 668 095 for the Glenlyn Medical Centre or
07801 559 182 for the Walton-on-the-Hill practice.
Or by email julie@osteopathichealthcare.org.uk (or click on the "CONTACT US" link below).