Jan Etherington, MOst.
I qualified in Osteopathic Medicine as a mature student. I have lived in Molesey for many years and raised two grown up children. Previously I worked in careers advice, helping people to develop their potential. I now love helping people to improve the potential of their bodies.
I am registered with the General Osteopathic Council and fully insured to practice.
I treat patients of all ages, and all areas of the body.
I can help to ease the symptoms of conditions such as muscle and ligament sprains and strains, muscle spasm, back pain, sciatica, headaches and migraine, frozen shoulder, tennis elbow, postural issues, joint pain and osteoarthritis. I am particularly interested in treating mature and senior people.
Every patient is different. It's important that we work together to see how your body responds and discuss your wishes so we can select a treatment plan to suit you. I may use any combination of massage, stretching, muscle energy techniques, articulation and manipulation to try and restore an effective working relationship between your muscles, soft tissues and joints. I am also qualified in modern acupuncture and sports massage.
It's important that you play your part outside of the treatment room. I may advise you on changes that you can make to your lifestyle, such as ways to avoid habitual actions or postures to reduce the strain on troubled areas. I may also suggest helpful stretches and simple exercises that you can do at home to support your own recovery and prevent reoccurrence.
I believe that keeping active and improving the posture and alignment of the body can contribute to general health and wellbeing. In my spare time I like to keep active and enjoy walking, dancing, Pilates and singing.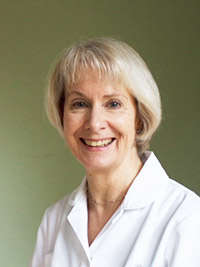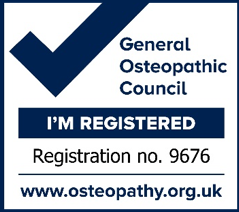 To make enquiries or an appointment please contact me by phone, text or email:
Jan: 07808 668 095 jan@osteopathichealthcare.org.uk
Or click on the "CONTACT US" link below.